Micène Fontaine, September 1, 2022
"Get off the foam." It made me laugh, so I thought I would share. I'll get back to it shortly, but first, after reading about the Italian architecture firm (Ricehouse) that converts the by-products from rice cultivation into regenerative building products, I had two questions.
First, I wondered about what happens to the by-products of the main crop in my region - sugarcane. I since learned that it goes into the production of disposable plates and trays meant to provide a compostable alternative to the styrofoam trays still widely used by grocery stores to hold everything from cheese assortments to meats, veggies, seafood, etc.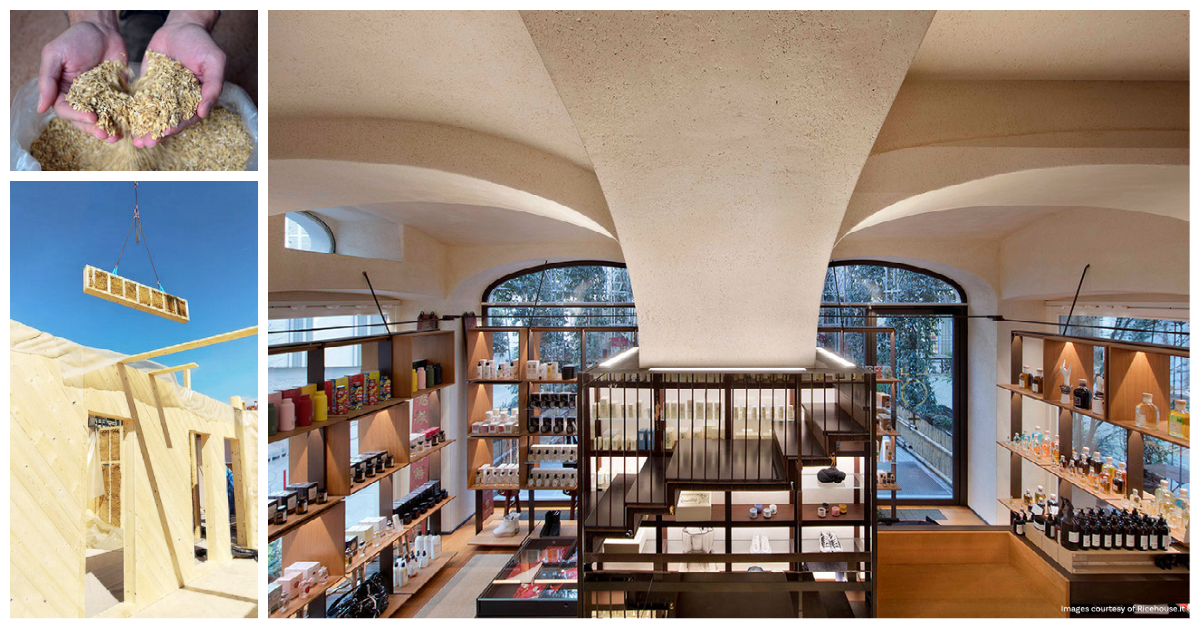 I also wondered about other examples of regenerative building materials that I could find locally (locally defined rather loosely). The answer came from April Magill, who is the Principal Architect at Root Down Designs. April was being interviewed on an episode of the Abundant Edge podcast I was listening to on my morning run. Hempcrete came up. As the name implies, hempcrete is a hemp fiber/lime mixture used as a filler in construction. I loved how candidly April was bringing up and addressing the usual objections to using natural materials in construction. She was not painting an unrealistic, overly rosy picture of what could be done. I can't do the podcast episode justice in just a few sentences, but I felt I was getting a no-nonsense account from a practitioner doing the work and teaching others to do it. An architect whose projects straddle the fence between current mainstream construction methods and more earth-friendly ones.
Then came the "get off the foam" comment. By then, the conversation had shifted to heavily and commonly used materials (spray foam insulation being one of them) and their much healthier alternatives. In other words, switching out these materials is already a step in the right direction and can be used on traditional projects. By then, both the host and the guests acknowledged how convenient spray foam insulation is and agreed that it is best - and relatively easy - to "get off the foam." Maybe I was on a runner's high, but it made me laugh. It also reminded me that solutions are out there and that it does not have to be all or nothing.
As always, it's about starting where we are. No shame, no guilt, no "wokeness" required. Just a willingness to set ego aside and to take incremental steps in a direction that is gentler for our planet. It starts with each and everyone one of us learning, unlearning, questioning, and wondering: What if we could? And that is precisely what we set out to discuss with our Change by Design session featuring Katerina Dimova - one of the architects working in the Italian Architecture firm I mentioned earlier.
Here is to regeneration - by design.