Iowa Interior Design Continuing Education Requirements
Micène Fontaine, July 22, 2019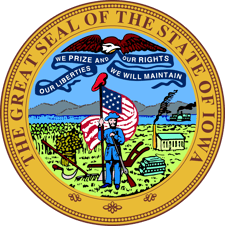 The Iowa Interior Design Examining Board requires Iowa-registered interior designers to complete 10 hours of continuing education every two years.
CE Requirement: 10 HSW (Health, Safety, and Welfare) Contact Hours (CHs) prior to the biennium renewal date of June 30 of odd-numbered years.
CE Reporting Cycle: From July 1 of odd-numbered years until June 30 of the next odd-numbered year (for example, from July 1, 2017 until June 30, 2019).
Acceptable Coursework: The Iowa Interior Design Examining Board does NOT pre-approve courses or providers. However, courses IDCEC-approved under the HSW designation are generally acceptable but it is the registrant's responsibility to use his/her professional judgment to determine if an activity meets the Board's criteria as summarized in this post and - most importantly - as detailed on Board's website. Final discretion is up to the board.
Reporting of Credits / Audit: Providers CANNOT report continuing education credits earned to the Board. However, when they renew, registrants are required to attest to the completion of mandatory continuing education. Reports are subject to an in-depth audit by the Board to verify compliance with continuing education requirements.
Tracking of Credits: Registrants are responsible for maintaining proof of successful completion of continuing education activities

for at least five years following the registration renewal for which credits were claimed.

Carry-over Credits: Not permitted.
Source:
Iowa Interior Design Examining Board
Post comments or questions on this blog or contact Design Arts Seminars, Inc.