Florida Architect Continuing Education Requirements
Micène Fontaine, April 27, 2020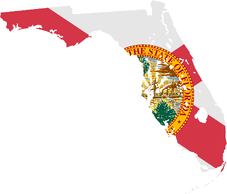 Licensed Florida architects are required to complete 20 hours of Continuing Education (CE) every 2 years. All 24 credits must pertain to Health, Safety & Welfare topics.
CE Requirement: 24 Continuing Education Credits, all of which qualify as Health, Safety & Welfare (HSW) and include 2 Advanced Florida Building Code credits.
Renewal Date: February 28 of odd-numbered years.
CE Cycle: Required credits must be earned in the 2 calendar years preceeding the February 28 renewal date. (i.e.

January 1, 2021 through December 31, 2022 for the February 28, 2023 renewal etc.)

Acceptable Coursework: Courses should be approved by one of the following:

The Florida Board of Interior Design and Architecture, which approves courses under one of three designations: REL/HSW (Related to Health, Safety & Welfare), O (Optional) and Advanced FBC (Advanced Florida Building Code, which also counts as REL/HSW).
The American Institue of Architects

, which allows courses to be registered under one of three designations:

LU/HW (Health, Safety & Welfare) and LU (non HSW equivalent to optional or general credits)

.

Tip: If you hold a professional membership such as AIA and/or multiple state-issued interior design or architecture license or registration, you can claim credits toward both provided the course is duly approved. You can click here for the AIA Continuing Education Requirements.
Reporting of Credits: Providers are NOT required to report continuing education credits earned to the Florida Board but have the

OPTION

to report credits earned by taking a course approved directly by the Board. Credits earned by taking a course approved by the AIA and/or IDCEC (which are automatically accepted for credits by the Board, but have no Board-issued course number) cannot be reported nor manually entered into the Board's computer system. For details, see notice on DBPR's website.
Tracking of Credits: Members are responsible for maintaining proof of successful completion of continuing education activities for at least 4 years from date of completion.
Audit: A random sample of Florida licensees will be audited. If audited (and only if audited), members will be asked to produce proof of compliance (certificate of continuing education or transcript showing courses completed during the reporting period.)

Did you know?

Design Arts Seminars reports credits electronically to the American Institute of Architects so you don't have to. Check out the AIA Continuing Education Requirements.


Post comments or questions on this blog or contact Design Arts Seminars, Inc.