Colorado Architect Continuing Education Requirements
Marifi Tipton, October 16, 2018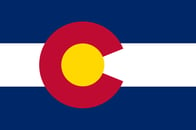 Colorado-licensed architects are required to complete

12 hours of continuing education

every calendar year.
CE Requirement: 12 CEHs (Continuing Education Hours) per calendar year, of which all CEHs must qualify as Health, Safety & Welfare (HSW) credits. Regardless of how the course is delivered (e.g in-person lecture, online webinar, etc.), participation in a process or procedure (such as a quiz) that demonstrates whether the architect retained the material presented is required*.
Renewal Date:

October 31 of odd-numbered years.

CE Reporting Cycle: Biennial - Licensees are required to earn 12 HSW hours of continuing education each calendar year so that all 24 hours have been earned by October 31 of odd-numbered years. For example, hours of continuing education earned between January 1, 2019, and December 31, 2021, count toward the October 31, 2021 renewal. (I.e. credits may be earned throughout the year).
Acceptable Coursework: The

Colorado State Board of Licensure for Architects, Professional Engineers, and Professional Land Surveyors

does not pre-approve courses or providers of continuing education. Use your professional judgment to determine if an activity meets the Board's criteria as summarized in this post and as detailed on the Board's website rules.
Reporting of Credits: Providers CANNOT report continuing education credits earned to the Colorado Board, neither can registrants except in case of audit.
Tracking of Credits: Licensees are responsible for maintaining proof of successful completion of continuing education activities for at least

6 years

from date of completion.
Audit: A random sample of registrants will be audited. If audited (and only if audited), registrants will be asked to submit documentation. Documentation is defined on page 7 of the Board's Continuing Education Manual.
Carry Over Credits: Not allowed

Did you know?

Design Arts Seminars reports credits electronically to the American Institute of Architects so you don't have to. Check out the AIA Continuing Education Requirements.


Source:
Post comments or questions on this blog or contact Design Arts Seminars, Inc.