Arkansas Architecture Continuing Education Requirements
Cindy Grant, July 29, 2020
The Arkansas Board of Architects, Landscape Architects & Interior Designers requires Arkansas-registered architects to complete 12 hours of continuing education every calendar year.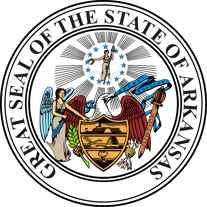 CE Requirement:

12 Continuing Education Hours (CEHs) every calendar year. All 12 CEHs must qualify as Health, Safety & Welfare (HSW) credits.

Renewal Deadline:

July 31 every year.

CE Reporting Cycle:

Annually based on the calendar year. Architects must earn the required credits in the calendar year preceding the license renewal (e.g. January 1 through December 31, 2019, for the July 31, 2020 renewal).

Acceptable Coursework:

The Arkansas State Board of Architects does NOT pre-approve courses or providers. Courses approved by AIA or IDCEC under the HSW designation are generally acceptable.

It i

s the registrant's responsibility to use his/her professional judgment to determine if an activity meets the Board's criteria as summarized in this post and - most importantly - as detailed on Board's website. Final discretion is up to the board.

Reporting of Credits:

Registrants attest to completing the annual continuing education requirement by submitting an affidavit at the time of renewal.

Tracking of Credits:

Registered Architects are responsible for maintaining proof of successful completion of continuing education activities for six years from the date of completion.

Audits:

Each affidavit is subject to being reviewed by the board and may be subject to audit for verification of compliance with requirements.

Carry-Over:

Not permitted.
Sources: Arkansas State Board of Architects
Arkansas State Board of Architects Rules & Regulations