Utah Architecture Continuing Education Requirements
Cindy Grant, May 7, 2020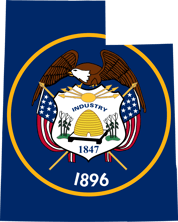 The Utah Board of Architecture requires that Utah-licensed architects complete 24 hours of Continuing Education every two years.
CE Requirement: 24 hours of Continuing Education in Health, Safety, and Welfare (HSW) subjects earned in the 2 calendar years preceding the biennial renewal date of May 31 of even-number years
CE Reporting Cycle: Biennial. Licensees are required to earn 12 HSW hours of continuing education each calendar year so that all 24 hours have been earned by December 31 of odd-numbered years (in time for the next even-year renewal due on May 31). For example, hours of continuing education earned between January 1, 2020, and December 31, 2021, count toward the May 31, 2022 renewal.
Renewal Date: May 31, of even-numbered years.
Acceptable Coursework: The Utah Board of Architecture does not pre-approve courses or providers. Courses approved by IDCEC or AIA under the HSW designation are generally acceptable. However, it is the licensee's responsibility to use his/her professional judgment to determine if an activity meets the criteria of the Board.
Reporting of Credits: Licensees are required to attest to having completed the required CEUs when applying for renewal.
Tracking of Credits: Records of continuing education should be kept for at least six years from the date of completion. Did you know? Design Arts Seminars keeps track of the courses you take with us.
Audit: A random sample of licensees will be audited to verify compliance with continuing education requirements. If audited (or if otherwise requested by the Board), registrants will be asked to provide supporting documentation of continuing education activities.
Sources:
Utah Board of Architecture CE Requirements
Utah Office of Administrative Rules
Please post comments or questions on this blog or contact Design Arts Seminars, Inc.