South Carolina Architecture Continuing Education Requirements
Steven Faviano, May 14, 2021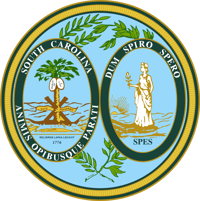 The
South
Carolina Board of Architectural Examiners
requires
South
Carolina-licensed architects
to complete
24 (twenty-four) total
hours
of continuing education credits
every two years.
CE Requirement: 24 HSW Continuing Education (CE) credits biennially, 12 credits per calendar year (see "CE Reporting Cycle" below). All 24 CE credits must qualify as Health, Safety & Welfare (HSW) credits.
CE Reporting Cycle: Biennially, required credits must be earned in the two-year period running from July 1 of odd-numbered years through June 30 of the following odd-numbered year (e.g. July 1, 2019 through June 30, 2021 for the June 30, 2021 renewal).

License Renewal Cycle: Renewal deadline is June 30 of odd numbered years. In other words, SC architects are required to earn 12 HSW CE credits per calendar year, which count towards the June 30 renewal of their license.

Acceptable Coursework: The South Carolina Board of Architectural Examiners does not pre-approve courses or providers of continuing education. Use your professional judgment to determine if an activity meets the Board's criteria as summarized in this post and - most importantly - as detailed in the Board's Code of Regulations (see "Source" below).
Reporting of Credits:

Licensees are required to

submit a signed affidavit attesting to the fulfillment of continuing education requirements for renewal.
Tracking of Credits: Members are responsible for maintaining proof of successful completion of continuing education activities for at least two years from date credits are claimed.
Audit: Each affidavit is subject to audit for verification of compliance with requirements. If audited (and only if audited), registrants will be asked to provide proof of compliance.
Carry Over: Not permitted.
Source: South Carolina Board of Architectural Examiners
Post comments or questions on this blog or contact Design Arts Seminars, Inc.