New Mexico Interior Design Continuing Education Requirements
Micène Fontaine, December 25, 2017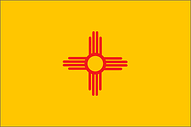 Licensed New Mexico interior designers are required to complete 8 hours of Continuing Education every year. All credits must qualify as Health, Safety & Welfare.
CE Requirement: 8 hours of Continuing Education

Units

(.8 CEUs),

all of which must address H

ealth, Safety & Welfare (HSW).

Renewal Cycle:

October 1

every year.
CE Reporting Cycle: Annual - immediately preceding renewal date.
Acceptable Coursework:

New Mexico Board of Interior Design

or IDCEC approved continuing education courses as detailed on

Board's

website.
Reporting of Credits: Providers CANNOT report continuing education credits earned to the New Mexico Board. However, licensees must submit the required proof of attendance as part of their annual renewal (along with renewal application and fee).
Tracking of Credits: Registrants are responsible for maintaining proof of successful completion of continuing education activities.
Audit: The board office shall verify credit hours earned prior to renewing the license.



Did you know?

Design Arts Seminars reports credits electronically to the International Design Continuing Education Council (IDCEC) so you don't have to.

Sources:
Post comments or questions on this blog or contact Design Arts Seminars, Inc.