New Mexico Architecture Continuing Education Requirements
Micène Fontaine, August 15, 2019
The New Mexico Board of Examiners for Architects requires New Mexico-registered architects to complete 12 hours of continuing education per year for a total of 24 hours biennially.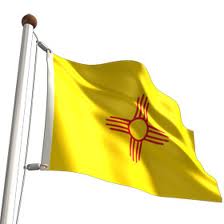 CE Requirement and CE cycle: 24 hours of continuing education biennially, 12 per calendar year. All continuing education hours (CEHs) must address health, safety and welfare issues (HSW).
Renewal Date: December 31 biennially according to your birth year. New Mexico registered architects born in even numbered years renew by December 31st of even years and those born in odd years renew by December 31st of odd years.
Acceptable Coursework: The New Mexico Board does NOT pre-approve courses or providers. It is the registrant's responsibility to determine if an activity meets the Board's criteria as summarized in this post and - most importantly - as detailed on Board's website.
Reporting of Credits: Providers CANNOT report continuing education credits earned to the New Mexico Board. However, registrants - as part of the renewal process - MUST turn in the continuing education report form attesting to the fulfillment of all continuing education requirements.
Tracking of Credits: Registrants are responsible for maintaining proof of successful completion of continuing education activities for three years after registration is awarded.
Audit: A random sample of registrants will be selected for an in-depth audit to verify compliance with continuing education requirements.
Carry-over credits: not permitted.
Source:
New Mexico Board of Examiners for Architects
Post comments or questions on this blog or contact Design Arts Seminars, Inc.