Mississippi Interior Design Continuing Education Requirements
Cindy Grant, January 24, 2020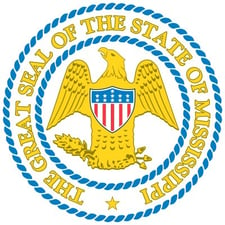 The Mississippi State Board of Architecture requires that Mississippi Certified Interior Designers complete 12 hours of Continuing Education Units (CEUs) in Health, Safety, and Welfare (HSW) subjects every two years.
CE Requirement: 12 CEUs in HSW subjects every two year period prior to the biennial renewal date of January 31.
Renewal Date: January 31, of even years.
CE Reporting Cycle: Credits must be earned between February 1 of the renewal year and January 31 of the next renewal year (for example, February 1, 2020 - January 31, 2022).
Acceptable Coursework: The Mississippi State Board does not pre-approve courses or providers. Courses approved by IDCEC or AIA under the HSW designation are generally acceptable. However, it is the certificate holder's responsibility to use his/her professional judgment to determine if an activity meets the Board's criteria as summarized in this post and - most importantly - as outlined on the Board website.
Reporting of Credits: Certificate holders are required to submit an affidavit attesting to the completion of the continuing education requirements with the application for certificate renewal.
Tracking of Credits: Records of successful completion of continuing education should be kept for at least two years from the date of application for certificate renewal. Did you know? Design Arts Seminars keeps track of the courses you take with us.
Audit: Each affidavit will be reviewed and may be subject to audit. Those selected will need to submit evidence of the fulfillment of the CE requirements.