Louisiana Interior Design Continuing Education Requirements
Micène Fontaine, December 12, 2017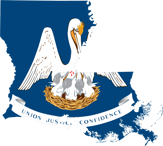 Louisiana interior designers are required to complete 5 hours of Continuing Education every year. All credits must qualify as Health, Safety & Welfare (HSW).
CE Requirement:

5 Continuing Education Units (CEUs)

every calendar year. All 5 hours must qualify as HSW (Health, Safety & Welfare) credits.
Renewal Date:

December 31

of every year.

CE Cycle: Annual - Credits must be earned in the calendar year immediately preceding the license renewal date, meaning credits must be earned between January 1 and December 31.

Acceptable Coursework: The Louisiana Board of Interior Designers only accepts courses it has pre-approved. However,

courses already IDCEC- or AIA-approved for HSW credits are automatically approved by the Board upon submission of a completed course approval form.

Final discretion is up to the Board.
Reporting of Credits: Providers are required to report continuing education credits earned to the Board. Licensees must also be prepared to submit documentation (e.g. a transcript or certificates from the course providers) in case of audit.
Carry-over of credits: Not permitted.


Did you know?

Design Arts Seminars reports credits electronically to the International Design Continuing Education Council (IDCEC) so you don't have to.

Source:
Post your comments or questions directly to this blog or contact Design Arts Seminars, Inc.