Kentucky Interior Design Continuing Education Requirements
Cindy Grant, July 31, 2019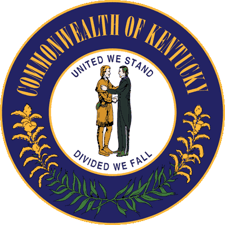 The Kentucky Board of Architects which regulates Kentucky Certified Interior Designers requires them to complete twelve (12) Professional Development Units (PDUs) every year. Eight (8) of those must be on Health, Safety, and Welfare (HSW) topics.
CE Requirement: Twelve (12) hours of continuing education (PDUs) every year. Eight (8) of those hours must qualify as HSW.
Renewal Deadline: September 30 of every year.
CE Cycle: Credits must be earned in the year immediately preceding the certificate expiration date. Meaning, continuing education must be earned beginning October 1 and ending September 30 of the following year.
Acceptable Coursework: The Board does NOT pre-approve courses or providers. Courses approved by IDCEC or AIA under the HSW designation are generally acceptable. However, it is the certificate holder's responsibility to use his/her professional judgment to determine if an activity meets the Board's criteria as summarized in this post and - most importantly - as detailed on Board's website. Final discretion is up to the board.
Reporting of Credits: A list of PDUs completed shall be submitted with the Certification Renewal Application Form each year.
Tracking of Credits: Certified Interior Designers are responsible for maintaining proof of successful completion of continuing education activities for at least 2 years from the date of submission of the annual report to the board.
Sources: