Delaware Architecture Continuing Education Requirements
Cindy Grant, January 28, 2020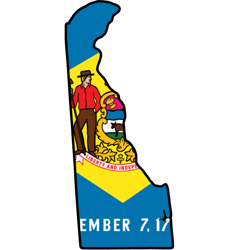 The Delaware Board for Architects requires Delaware licensed architects to complete 24 Continuing Education Units (CEU) every year.
CE Requirement: 24 CEUs (Continuing Education Units) earned in the two calendar years prior to renewal with at least 8 CEUs earned per calendar year (meaning you cannot earn all 24 CEUs in one calendar year). All 24 CEUs must qualify as HSW (Health, Safety & Welfare) credits.
Renewal Date: January 31, even numbered years.
CE Cycle: January 1 of even years to December 31 of odd years.
Acceptable Coursework: The Delaware Board of Architects accepts programs approved by the AIA or approved by the Board under the HSW designation. Did you know? Design Arts Seminars reports credits electronically to the AIA so you don't have to.
Tracking of Credits: Licensees are responsible for maintaining proof of successful completion of continuing education activities for at least 6 years from the date received. Did you know? Design Arts Seminars keeps track of the courses you take with us.
Reporting of Credits: Licensees are required to attest to the completion of continuing education requirements as a condition of license renewal.
Audit: A random group of licensees are selected for an audit and required to submit proof of compliance with continuing education requirements to the Board.
Carry-over Credits: Not permitted from one renewal period to the next.
Post comments or questions on this blog or contact Design Arts Seminars, Inc
Design Arts Seminars, Inc. | 1.800.264.9605