California Architecture Continuing Education Requirements
Micène Fontaine, July 19, 2018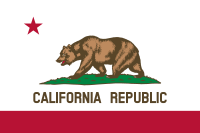 The California Architects Board requires California-licensed architects to complete 5 Continuing Education Hours on disability access requirements every two years.
CE Requirement: 5 Continuing Education Hours every two years. All 5 hours must be on disability access requirements defined as the "Americans with Disabilities Act of 1990, state laws that govern access to public facilities, and federal and state regulations adopted pursuant to those laws".
CE Reporting Cycle: 2-year cycle. California architect licenses expire at midnight on the last day of the licensee's birth month in odd-numbered years and must be renewed every two years.
Acceptable Coursework: The California Architects Board does not pre-approve courses. Final discretion is up to the board.
Reporting of Credits: Providers CANNOT report continuing education credits earned to the California Architects Board. Licensees are responsible for tracking courses and maintaining supporting documentation in case of an audit.
Tracking of Credits: Licensees are responsible for maintaining proof of successful completion of continuing education activities for at least 2

years following the renewal period for which the continuing education was taken.

Audit: A random sample of licensees will be selected for an in-depth audit to verify compliance with continuing education requirements.
Carry-over credits:

Not allowed

.
Source: California Board of Architect's Continuing Education Overview and Business and Professions Code (BPC) section 5600.05
Please post your comments or questions in the comments section below or contact Design Arts Seminars, Inc.